Bright Star Promotions, Inc. wishes to express our sincere thank you's to the editor and publisher of Teddy Bear Times for publication rights to list the following pages on our web site.
Special thanks go to Mindy Kinsey and the TOBY Awards. We were honored to have hosted your awards show in Louisville, Kentucky. Oct 2003
Thank you's to Shirley Praytor for the wonderful editorial and Neysa Phillippi for the lovely photographs.
We all had a wonderful time at the 2003 TOBY Awards. festivites and 12th Annual Derbytown Teddy Bear Show.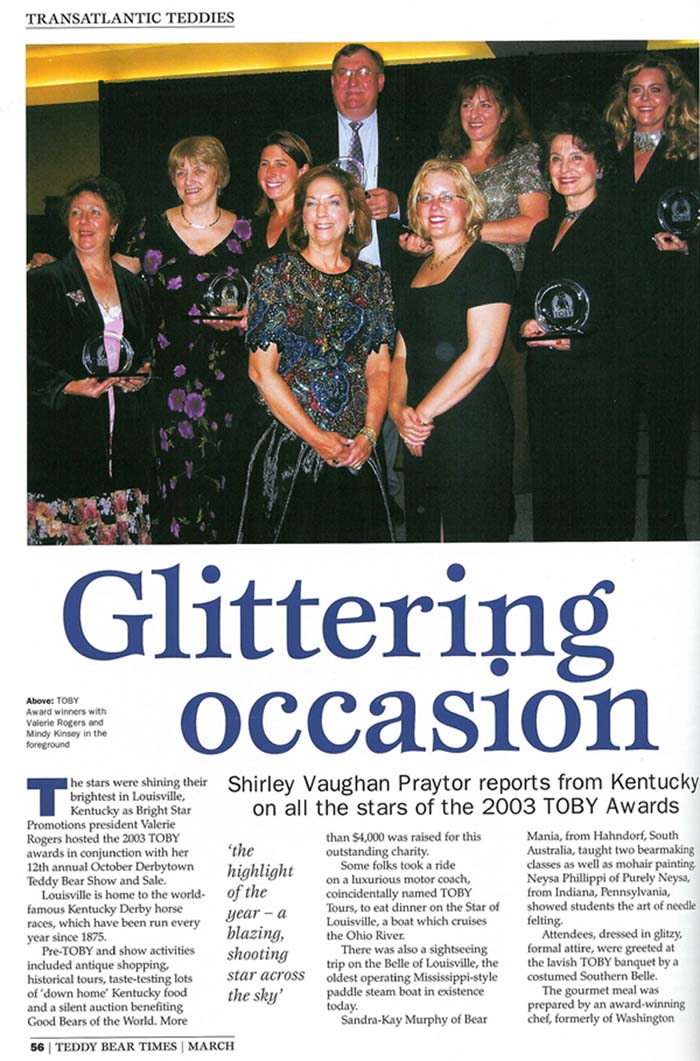 Continued page.....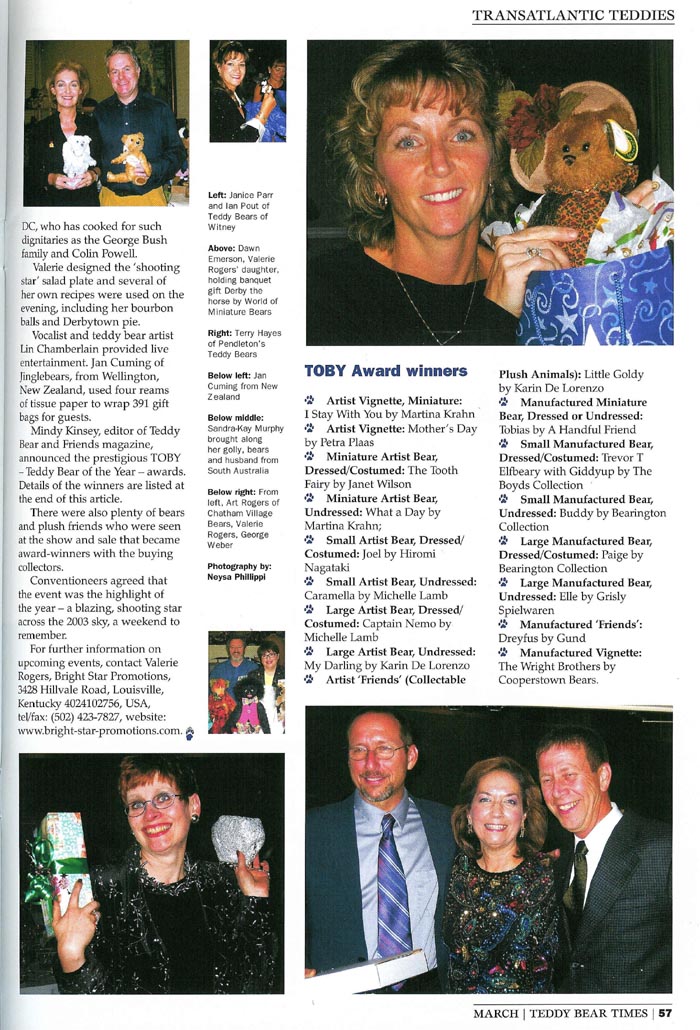 Subscribe to Teddy Bear Times (United Kingdom publication) www.teddybeartimes.com
Back to our home page: www.bright-star-promotions.com