Dodie Claypool shows
you how . . .
You Can Make Lovely Punch Needle Miniature Rugs
IT'S EASY!
Learn From Dodie's Books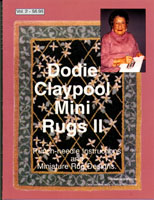 The 14 page book has illustrations, photos, and concise instructions which demonstrate punch-needle techniques of miniature rug making.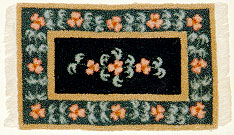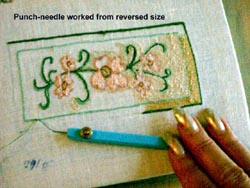 Dodie has designed all the rug patterns. Color schemes are suggested. Full color front and back covers show photographs
of her beautiful rugs.
Leaving a legacy of fine artwork, (1907-1996)
Dodie created masterpieces with threads on canvas, making tiny rugs to fill small homes. She is an accomplished author of two books on needlepunch rug making. (Vol. 1 is out of print) Dodie delighted in sharing her art skills with others. You've remember her and her work at miniatures shows.

Dodie teaches you her craft through the pages of her book. She'll guide you every step of the way, and soon you'll be making your own beautiful punch-needle miniature rugs.
Check out the Frequently Asked Questions about rug making with photographs showing details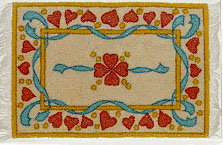 Beautiful rugs you'll be making for your dollhouse.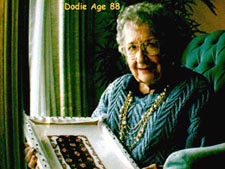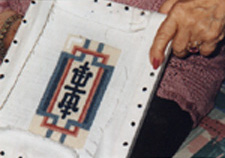 Read about Dodie and all the fun she had in life!

This rug Dodie completed and can be seen in the Locust Grove Museum in the dining room of the doll house replica of the mansion..

.