Bright Star Promotions
Dodie Claypool's Free Punch Needle Rug Pattern
(Use your browser's FILE-PRINT to print this pattern)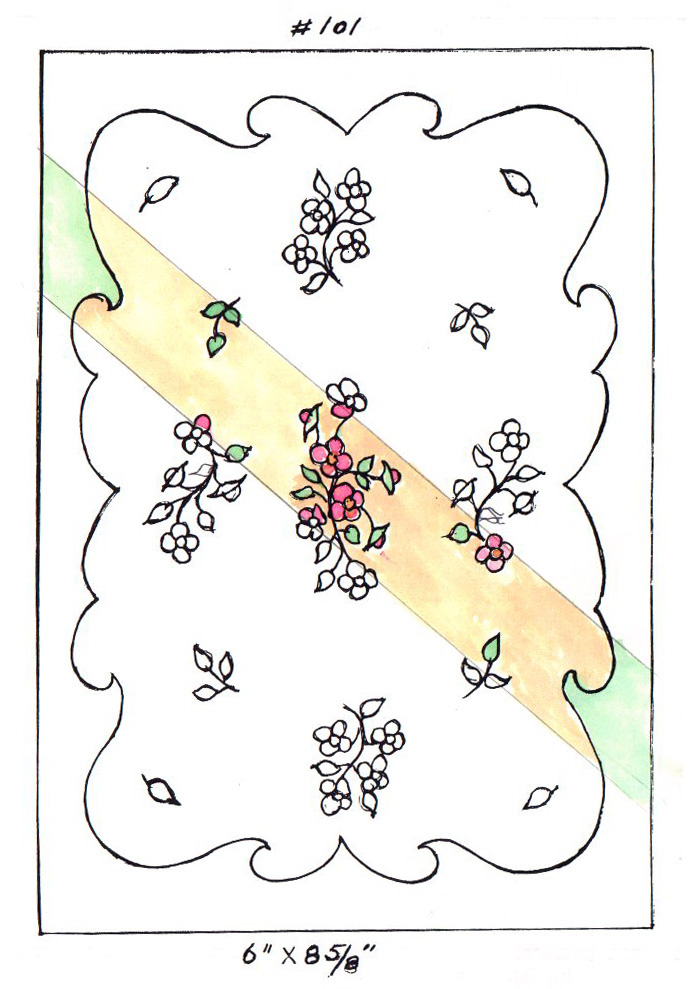 Suggested colors:
Dark green stems and outline of leaves
Fill in leaves with Lighter green (same color value/shade as the dark green).
Pale yellow flower centers.
Outline flower petals in Dark rose.
Fill the flowers with lighter pink.
Background is ecru.
Border can be soft teal green, or blue, black, rose, what ever compliments your dollhouse.